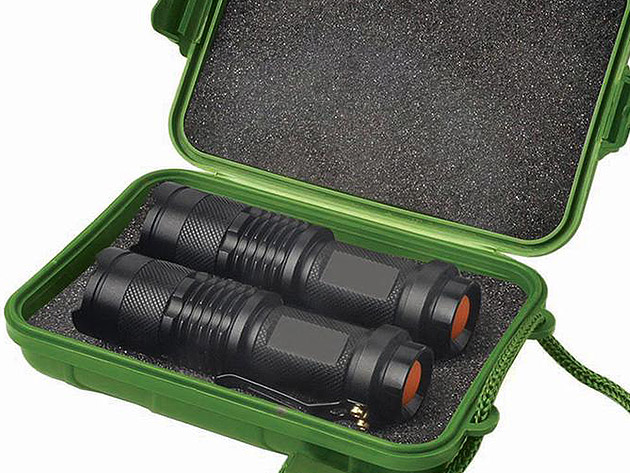 Do you frequently walk your dog at night? Maybe you take your pup along with you on night hikes? The UltraBright 500-Lumen Tactical Military Flashlight is a must-have that will protect you and your furry friend in case of emergency. You can get two today for only $17.99.
Whether your car breaks down at an inopportune time, or you're lost in the mountains, you'll be glad to have these military-grade flashlights with you. Powered with 500 lumens and an adjustable zoom that provides up to one mile of range, these handy flashlights will ensure your path is always lit. And the storage case that comes with it makes it easy to bring these with you on your next outdoor adventure.
Don't walk blindly through the dark with your pup. Get two UltraBright 500-Lumen Tactical Military Flashlights for just $17.99.